Customer Support Officer
Ref.
1266
Limassol
Posted on 14/11/2017
Capital.com, a rapidly-growing Fintech startup, is looking for a Customer Support Officer to join our team.
In this role, the specialist will maintain and improve open communication with customers. Our ideal candidate will provide ongoing high-quality support to our users and partners, taking the responsibility for resolving various issues that arise.
Responsibilities:
Communicate with users in chats, address their tickets and calls
Provide consistent technical support for clients and partners
Take care of KYC verification for clients and partners
Monitor industry trends and apply them in everyday tasks
Elicit partner feedback to act as internal advocate for our partners
Keep open communication between the company's departments to resolve issues
Report to the Head of the Client Administration Department
Requirements:
Native speaker of English
BA degree or equivalent
Relevant working experience (preferably in a financial account/client management, business development or analyst role)
Ability to work a range of shifts
High level of industry awareness
Thoughtful, yet action-oriented
Able to quickly translate a challenge into results
Ability to multitask and work on your own
Ability to listen to a client and team's needs and find solutions
Great project management and time management skills
Attention to detail, with good organisational skills and patience to work through complex issues
Excellent communication skills, both verbal and written
Outstanding problem-solving skills
If you are interested in this position, please forward your CV and any other relevant information to Mrs. Natalia Kuzhelevich: hr@expcapital.com
| | |
| --- | --- |
| Persons Required: | 1 |
| Salary Type: | Negotiable |
| Employer Hours: | Full-Time |
| Overall: | Permanent |
Apply Now (Send Your CV) Send Email to Employer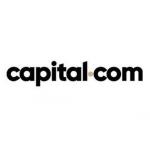 Contact Person
Mrs. Natalia Kuzhelevich
Email: hr@expcapital.com
Website: www.capital.com